APPROACH
Core to Optimistic Anthropology's approach is our belief that there are two core behaviors that are foundational for any team seeking to make measurable progress on complex social, economic, and environmental problems: TRUST and LEARNING.
When we work with a teams - as an advisor or a collaborative consultant - we help build these behaviors by:*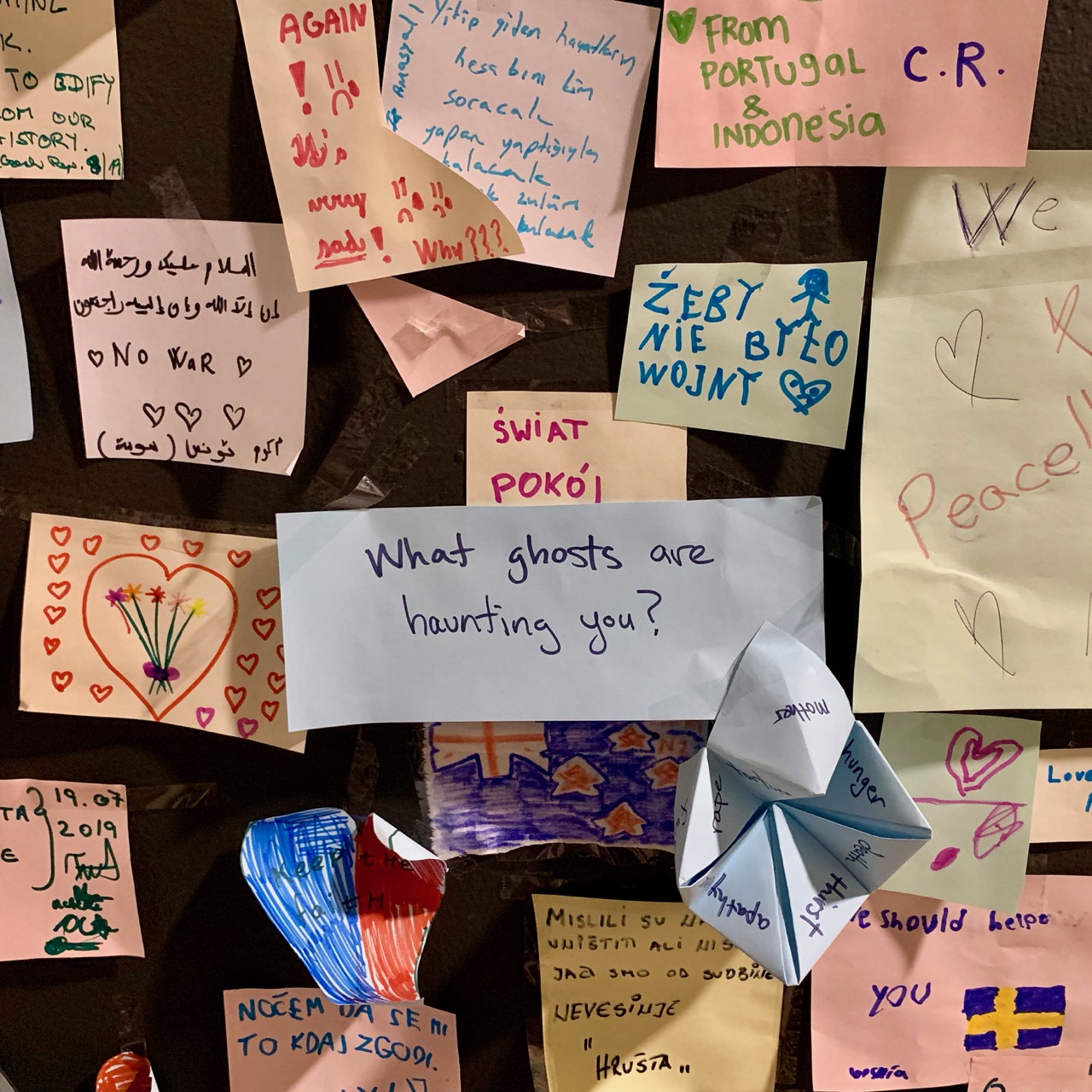 We help teams articulate the essential question(s) that they need to answer in order to be successful.
Photo: Museum of War and Genocide Victims 1992-1995, Mostar, Bosnia-Herzegovina
We work with teams to understand what is known and unknown – by team members, in and across organizations, by other key stakeholders, and in the field. We also help to identify the hidden or forgotten stories and experiences that have shaped organizations, systems, and communities which may be a great foundation for building upon, or a necessary to recognize, reckon with, and heal from to move the work forward.
Photo: The Neighbors, Georgetown GLOW 2017, Washington, DC
3. Shaping "Can-Do" Cultures
We design and facilitate interactive meetings and immersive learning experiences for teams to develop trust, learn together, and hone skills that will enable them to solve the current challenges and build the capacity for the future. We remix a range of methodologies to create what each team needs.
Photo: The Heidelberg Project, Detroit, MI
4. Hypothesizing & Trying Out Solutions
We work with teams to identify a range of potential strategies and prioritize which should be "tried out" first given context, culture, and capacity.
Photo: Artechouse, Washington, DC
We support teams to gather feedback on what's working and what's not, and evaluate how to adapt and adjust until they have "learned into" high-impact solutions.
Photo: Detail of painting by Yayoi Kusama, David Zwirner Gallery, New York, NY
*When we collaborate or advise clients, engagements can involve as few as two and as many as five of these elements. All engagements include phase 1) Framing Questions.
WANT TO Discuss HOW OPTIMISTIC ANTHROPOLOGY can HELP Your Team? Say Hello!